Save the date for Art Off the Wall 2019 • 7:00pm
Please join South Shore Art Center for ART Off the Wall on February 7, 2019. This will be a fun, unforgettable evening of chance, excitement and good-natured rivalry. Guests at the 'collector' level guaranteed to acquire a work of art valued at $250+, while enjoying hearty hors doeuvres and delicious libations.
Contributing Artists

DeeDee Agee
Susan Ahearn
Kim Alemian
Dorothy Amore Pilla
Marcia Ballou
Lauren Bass
Bob Beaulieu
Valerie Belcher
Joreen Benbenek
Rita Berkowitz
Bart Blumberg
Mathias Bodnar
Robert Brodesky
Maureen Brookfield
Jim Burke
Marion Carlson
Karen McEachern Cass
Irma Cerese
Margot Cheel
JoAnne Chittick
Lilly Cleveland
Nancy Colella
Heather Collins
Joan Collins
Keith Conforti
Nancy Connolly
Ann Conte
Sally Dean
Joan Dresher
Jane Flavell Collins
Jack Foley
Kathy Folino
Valerie Forte Vitali
Sue Scavo Gallagher
Ted Gentry
Pam Golden
Lisa Goren
Larry Guilmette
Becky Haletky
Santiago Hernandez
Anne Heywood

Sara Holbrook
Virginia Holloway
Richard Horn
Donna Ingemanson
Nanci Jaye
Joanne Kaczowka
Carolyn Kami Loughlin
Kay Kopper
Danguole Rita Kuolas
Moey Lane
Elizabeth Lilly
Jeanne MacFarland
Kimberley Majury
Lisa Marder
Jim Marten
Esther Maschio
Jan McElhinny
Mike McNabb
Michelle Meister
Marguerite Moore
Steve Murphy
Laurinda O'Connor
Anthony Pilla
Lynn Ray
Joe Reardon
Sarah Roche
Donna Rossetti-Bailey
Judy Rossman
Nancy Sargent Howell
Stephen Sheffield
Laurie Sheffield
Maureen Spinale
Judy St. Peter
Vcevy Strekalovsky
Betty Edwards Tufankjian
Paul Wasson
Tina Watson
Annemarie Whilton
Alix White
Jeanne Wiley

Hospitality Sponsors

5 South Main


Barrel & Vine

Bloomy Rind

The Fresh Feast

The Fruit Center


Harborside Wine & Spirits

Olympus Grille

Peel Pizza

Real Oyster Cult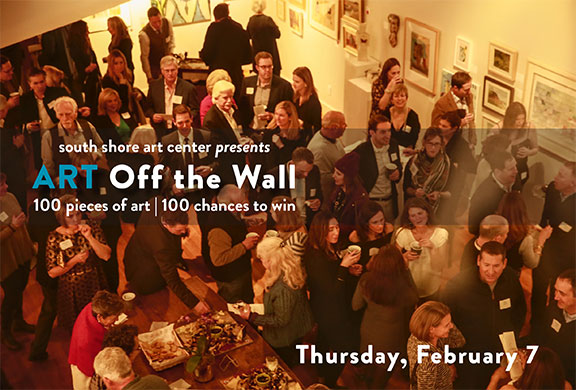 ---
Save the date for ComicCon 3—Coming in Spring 2019
Due to unforeseen circumstances, South Shore ComicCon will not be held in December. We apologize for the inconvenience but ask that you stay tuned in Spring 2019. Thank you!
Faculty Feature! 
Learn about Tak Toyoshima,
Instructor and Exhibiting Artist at South Shore Art Center
Written by Joey Faulkner & Ben Foley,
Artists, Writers and High School Students at Pilgrim Area Collaborative
Download the pdf of the interview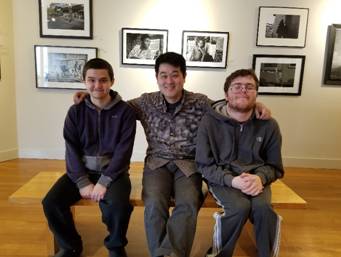 Have you ever had the opportunity to interview someone who is a success in the field you want to get into?  Two young adults had this opportunity.  What follows is their interview with artist and public speaker, Tak Toyoshima.
Tak is a local artist and public speaker, famous for his "Secret Asian Man" comic strip.  He was the Creative Director of DigBoston and is now the Creative Director at Rustic Marlin in Hanover.  He was kind enough to spend a little time with us and answer questions about his life and work.  He was also kind enough to share tips to guide our own artistic endeavors.

Tak's father was a sculptor and mom a dress-maker.  His brother was also artistic but didn't choose an artistic career.  His family encouraged and supported artistic talents, and that helped to inspire him.  Art came naturally to Tak.  He says his drawing skills are more self-taught than a skill he was born with, and it is a skill that he continues to work on and improve. 
Growing up in New York's Chinatown with Japanese heritage provided Tak with life experiences.  Some of his characters and stories came from his youth. He said it was "a therapy for me to draw".  He likes to tell stories about his experiences or topics he feels are important.  As his art progressed, the stories and characters grew beyond his immediate experience.  Major influences include Frank Miller, Sam Kieth and Frank Frazetta.  Anime and manga influenced his work as much as Western comics.
We asked Tak about becoming a public speaker and how he finds the confidence to do it.  He got invitations from college professors and then from a "speaking agency" that became interested in him.  This gave him a lot of practice, the key to gaining confidence.  He recommended having something to say, and making sure the audience gets something out of it.  He likes to involve the audience in his public speaking and this can take the talk along unexpected paths. 
Tak talked about character representations and how he tries to change comic book ideas. There are a lack of Asian characters and female characters. When female characters were created, they tended to have names like "Batgirl" and "Supergirl", as opposed to "Batman" and "Superman." Comic book artists are now trying different things, for example, a female Thor.  Tak observed that originally, "comics were written for kids, but those kids grew up" and became the artists of the future, so comics have evolved along with the fans.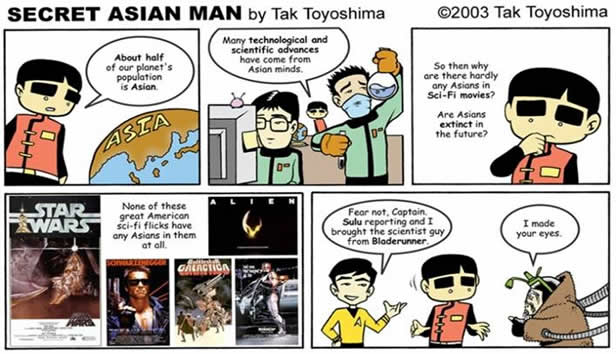 Tak first got paid for his work when he was in his mid-20s.  He asked neighborhood store owners if they would give him a little shelf space.  When they sold his comics for a dollar, he got his fifty cents.  Eventually, he got his fan art published in Wizard magazine alongside his comic-writer heroes. This, while being a great opportunity, also created additional pressure for him to improve his work, deadlines, and take the work more seriously.  This led him into working on a comic book called The Tick.  Tak published his comics in many newspapers. Various steps that are involved in creating a comic for publication, include writing, penciling, inking and coloring.  It can take a long time to create a single comic book page.  The covers of a comic, in particular, can be very time consuming.  He shared some of the differences between the processes of a one-man operation and a large national brand (e.g., Marvel or DC Comics).
Take says the Amateur Press Association is helpful for artists.  It is an opportunity for artists to get constructive feedback from other artists in a supportive and non-competitive environment, helping artists to realize what they do well, and what might need a little more work.  It helps artists to get practice in producing work to a deadline and receiving constructive feedback.  Having a deadline makes it feel more real, but also makes it more exciting and scary.
Tak got into graphic design when he started using computers, and was hired by a newspaper.  When his work went online, it felt strange when he realized his work was now "out there for people to do with as they pleased."  His artwork led to online discussions and fan fiction based on his work.  He enjoys participating in the "Massachusetts Independent Comics Expo" (M.I.C.E.), a 3-day show held at Lesley University in Cambridge, featuring independent artists.  It gives him an opportunity to support his artist friends.  He also helped create Comic Con at South Shore Art Center in Cohasset.
Tak's favorite movie genres are fantasy, science fiction, and superhero movies such as "The Avengers."  We asked if he drew any inspiration from movies and he said he likes to draw characters he sees but put his own twist on them.

Finally, we wrapped up, with Tak giving us personal, practical, artistic advice regarding our own artistic pursuits.
Tak was a fun interviewee. We learned a lot from him and enjoyed our conversation.
About the Authors:
Joey and Ben are young adults who are both students at the Pilgrim Area Collaborative and budding artists.  Joey loves to draw cartoon characters of his own design, his primary characters are "Teddy and Squeak" who get into a variety of adventures.  Ben enjoys writing articles about his scientific interests as well as short science-fiction stories.  Both young men have been published in Duxbury High School Online magazine and Joey has had some of his cartoons published in the "Duxbury Chronicle" and in "The Wanderer" (covering the Marion, Freetown area).
Teddy and Squeak Art courtesy of Joey Faulkner              
To see more work from Joey and Ben, please follow the links below.  This is work they have had published in the Dragon Flyer, Duxbury High School's online magazine.
For a sample of Joey's art work, please follow the following link:
https://dhsdragonflyer.com/2017/11/17/teddy-1-and-2/
For an example of Ben's research, please see his article at link: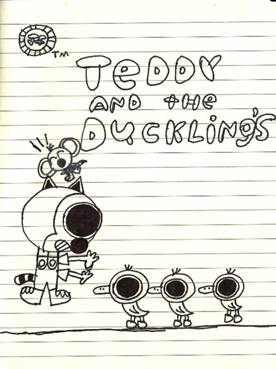 https://dhsdragonflyer.com/2017/12/22/mario-gets-mysterious-the-shiverburn-shadows/
---
This past summer's event at our Annual Arts Festival was...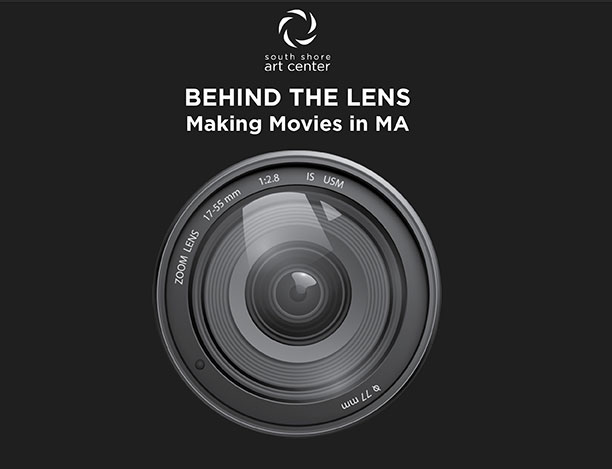 South Shore Art Center is excited to celebrate film arts and filmmaking in Massachusetts as a special highlight of our 63rd annual Arts Festival.
Please join us on Thursday, June 14 for our Festival Preview Party, BEHIND THE LENS: Making Movies in MA. Meet some of the creative trust behind the locally filmed and produced I Feel Pretty, which stars Amy Shumer and Michelle Williams. See "behind the scenes" photographs from I Feel Pretty, as well as poster art from other Massachusetts-based film sets. Cohasset Common will morph into a Hollywood premiere as you enter an Aladdin tent via red carpet, sip ice-cold champagne, and mingle with the movers and shakers of the Massachusetts film industry.
EATS, DRINKS, MUSIC, LIVE AUCTION & MERRIMENT
Featured Guests:
Photographer Mark Schäfer, and his behind the scenes photos from the set of I Feel Pretty
Dominic Rustam, Producer of I Feel Pretty

Photographer Mark Schäfer, and his behind the scenes photos from the set of I Feel Pretty

Dominic Rustam, Producer of I Feel Pretty

BEHIND THE LENS: Making Movies in MA

kicks off South Shore Art Center's 63rd annual Arts Festival, which officially opens on

Friday, June 15 and runs through Sunday, June 17.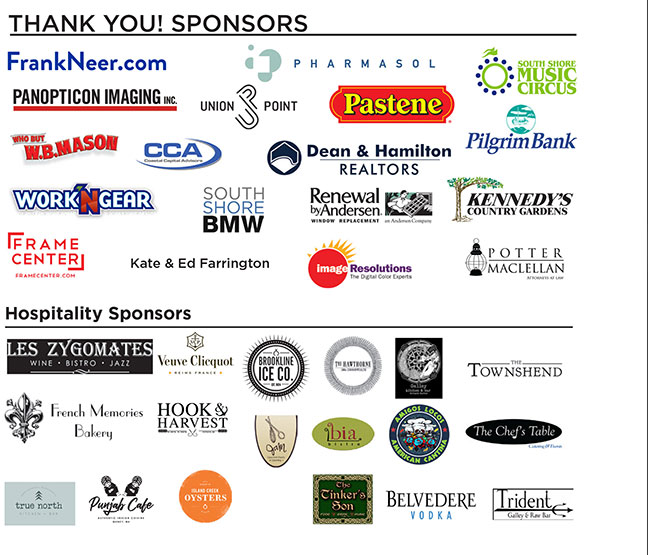 ---
Enjoy images from our September event "blanc" by Keith Conforti

---
About South Shore Art Center
A non-profit organization formed in 1954, South Shore Art Center is dedicated to enriching the communities south of Boston by fostering an understanding and appre­ciation of the visual arts through exhibitions and educa­tion. In addition to a nationally-recognized exhibition program, the Art Center offers courses and workshops for adults and children, and enrichment programs to area schools.

Contact Patrice Maye, Executive Director,
---